6th micro & nano event
25th & 26th September 2008
FIGURES


« Very interesting experience.
We will renew our participation »
France

« Fully positive »
Italy

« Great event. Added a lot of value to the fair. Great business
opportunities »
Netherlands

« Less meetings than in 2006 but a better matching »
France

« An event to recommend »
Germany

« Thank you for the fine organisation. The event on the Citadelle was formidable »
Germany
MORE THAN A BROKERAGE EVENT
From 23th to 26th of September 2008

It was the contact point for Enterprise Europe Network partners and their companies, for foreign companies to find information on the event, for local companies to find information on EU initiatives. The presentation of
the brokerage event on the fair was a good way to promote a concrete action of the Network and a good opportunity for recruiting new participants.
24th of September 2008
First Enterprise Europe Network's Nano & Micro sector groupmeeting

The main objective of the meeting was the construction of a concrete program for the group during three years. The chairwoman of the group is AnastasiaConstantinou (Greece).
Gregory HAYE presented FEMTO‐ST, Micro & Nano regional research Institute and Eric GAFFET (Nanomaterials research group) presented regulations and the European code of conduct for a responsible research.
Encounters on the Regional stand between Enterprise Europe Network partners, members of Nano & Microtechnology sector group, and European partners involved in a European project called REACT. The objective of REACT is to optimize regional development strategies in the field of micro & nanotechnologies.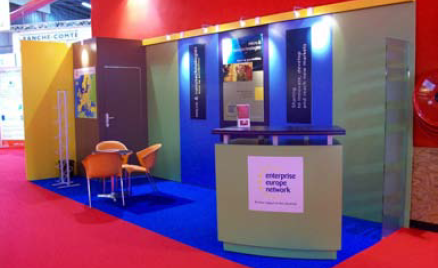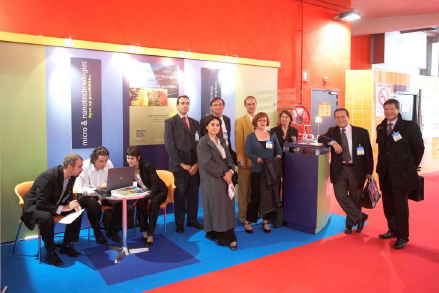 Enregistrer